Etoile Celebrates Ramadan With A New Website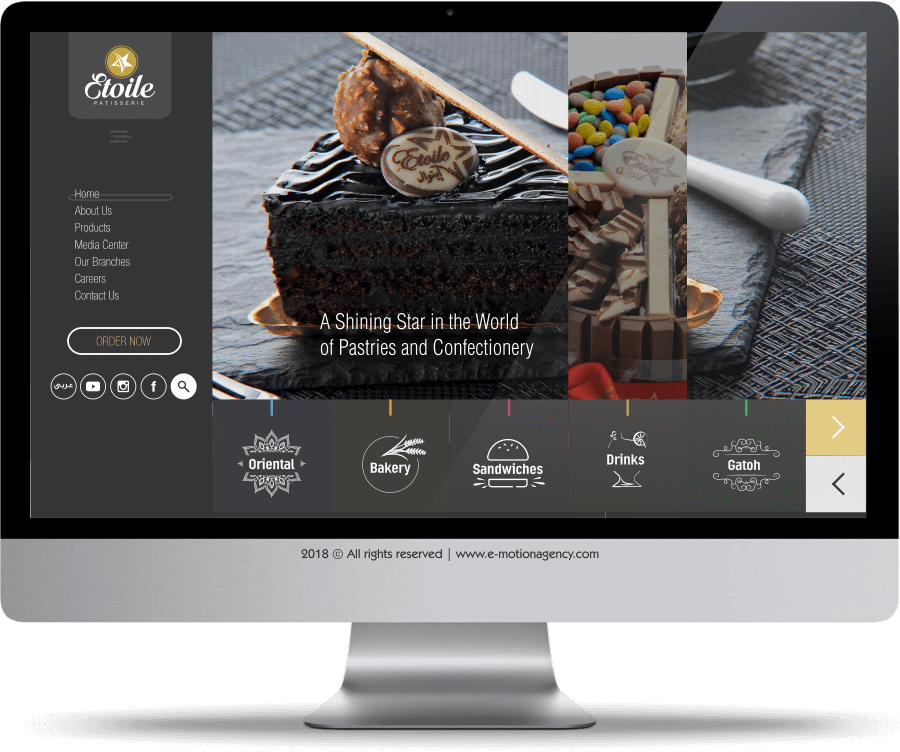 Cairo, Egypt (June 13, 2018) – Think Ramadan and one of the first things that springs to mind is the many visits to family and friends. It has always been important to take a thoughtful gift that can be enjoyed together, and that is one reason why popular pâtisserie Etoile set a challenge for leading digital creative agency e-motion just before the Holy month.

That challenge was to create a new website from scratch, showcasing the entire range of Etoile pastries, confectionery, gâteaux and bakery products, with an online ordering function, making it so much easier for customers to enjoy Ramadan delights.

The site also has the history of Etoile and how it grew into the several branches it has today, along with the story of the Abu Mehrem family who founded the company so many years ago.
Even though faced with a very short time frame, the e-motion team rose to the occasion and rolled out an attractive user-friendly site in time for Ramadan. Now everyone can enjoy the delicious and varied range of Etoile products with digital help. Technology can have a lot of tasty benefits.

To learn more about Etoile visit http://etoileeg.com/
About e-motion:


Leading local digital creative solutions agency e-motion was established in Cairo in June of 1998.


Well-established as a provider of quality media content and creative websites, mobile applications and leading brand social media development,
e-motion places importance on accuracy, insight and professionalism when meeting any client's requirements. The agency has been accredited both nationally and internationally with prestigious awards for its diverse accomplishments which reflect its understanding of the technical, operational and market-oriented aspects of its field.