Logic Ups Its Game with Launch of a New Website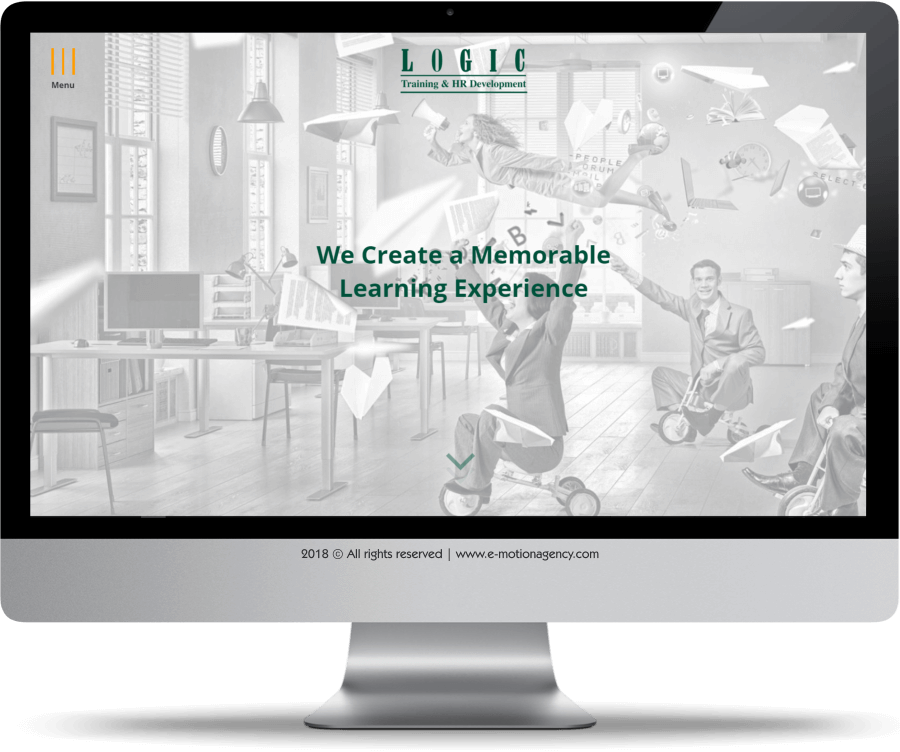 Cairo, Egypt (June 13, 2018) – Market reach and ease of access depend on having the correct digital tools in today's increasingly competitive arena. When Logic Training and HR Development found that its website did not deliver the required level to enable them to do this they selected leading digital creative agency e-motion to create a new and improved website. By brainstorming together, Logic and the e-motion team worked together to develop a site that reflected the capabilities of the company, in an effective, user-friendly manner. The site is now laid out in an attractive, contemporary style, with clearly defined sections that cover the services and functions of Logic.

The platform is geared to offer an optimal user experience for the high-profile companies that form Logic's client-base, and has a professional, market-savvy feel that a sophisticated, well-educated management team can relate to. The pull-down menu covers detailed information on training programmes, corporate events, HR guidelines and skills enhancement tips.


Logic chose e-motion for the job based on its track record within the industry and proven skills in delivering products that are tailored to each customer's specific needs and vision.

To learn more about Logic visit https://logic-training.com/
About e-motion:


Leading local digital creative solutions agency e-motion was established in Cairo in June of 1998.


Well-established as a provider of quality media content and creative websites, mobile applications and leading brand social media development,
e-motion places importance on accuracy, insight and professionalism when meeting any client's requirements. The agency has been accredited both nationally and internationally with prestigious awards for its diverse accomplishments which reflect its understanding of the technical, operational and market-oriented aspects of its field.