Amlak Launches New Mobile App for Real Estate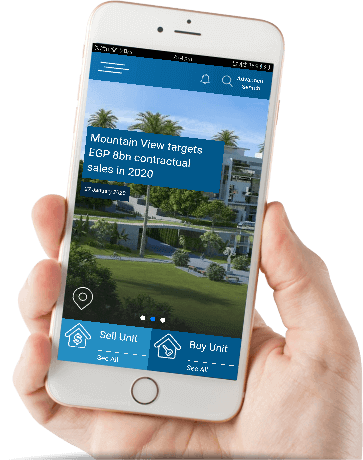 Cairo, Egypt (June 25, 2020) With property and real estate still high on many peoples' priority list, major property platform Amlak has turned to leading digital content provider e-motion for the creation of a handy, comprehensive mobile app to address the needs of both buyers, sellers and renters. Looking at all the requirements needed to create a practical, informative tool, with the visual appeal to attract a broad variety of users, e-motion drew on its skills and experience to come up with a user-friendly yet sophisticated app.

Searching for an ideal property has become much simpler, be it a new-build, resale unit or rental, in a wide range of locations. The app also allows sellers to give all the information needed to attract potential customers. Features include user registration, search by location, search saving ability, a favourite's list, and advanced search options. Sellers can have properties evaluated by the Amlak team, and the app also supports the buying and selling process. Taking things a step further, registered users can also receive push notifications for the latest projects, real estate tips and property advice.
Perfectly suited to todays' lifestyle, the introduction of the mobile app has raised the bar for the local real estate market, and will be a boon for anyone searching for that dream property.
About e-motion:
Leading local digital creative solutions agency e-motion established in Cairo - Egypt 1998, We are providing brands with the digital ecosystem & platforms required to grow. @ e-motion, we boost up & grow brands by customizing & innovating delightfully powerful marketing, experiences & digital work.
Well-established as a provider of quality media content and creative websites design & development, mobile applications design & development, leading brand social media development, branding, UX design, online advertising campaigns for lead generation, VR / AR interactive solutions design & development, and e-commerce solutions.
e-motion places importance on accuracy, insight, and professionalism when meeting any client's requirements. The agency has been accredited nationally and internationally with prestigious awards for its diverse accomplishments, reflecting its understanding of the technical, operational, and market-oriented aspects of its field.