Femex Brings a Feast of Fashion to your Fingertips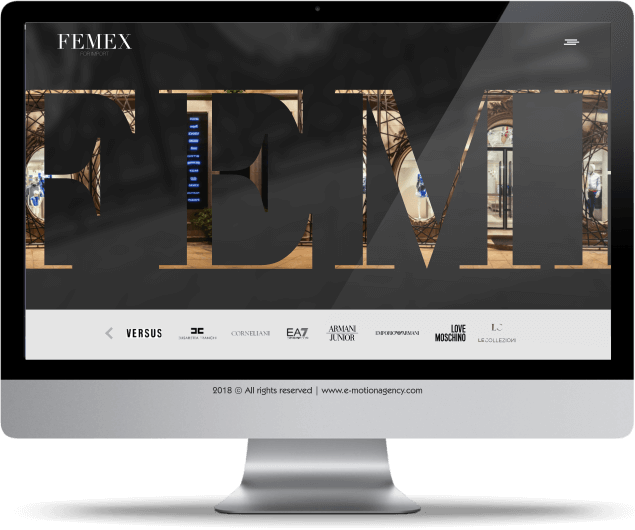 Cairo, Egypt (February 27, 2019) –Leading fashion retailer, Femex for Import, approached local digital creative solutions agency e-motion for help in creating a chic, contemporary website that would showcase its huge range of trendy, elegant fashion items, a challenge that the e-motion team was happy to take on.


The bright, attractive website has an easy-to-use interface, making browsing through the range of products a breeze. Users can access all the franchised brands via one tab. All the links to social media channels are there, as well as a handy store locator and a Contact Us form. Making a career in fashion is the dream of many young people, and the detailed, inspiring career form in the website has 8 stages, all set out to help young applicants decide where their talents and abilities lie and what appeals to them. This makes it easier for them, and for Femex for Import to select the right applicant for the right position.


There is no reason to be left out of the loop when it comes to keeping up with the latest in fashion news; it's all there in the Media Section. From events to news clips, fashion followers can stay on top of the game.


http://femexforimport.com/#Home
#fashion
#FEMEX
#fashionegypt
#fashionbest
#fashionshoppers
#fashionbloggere
#fashiontvstyle


About e-motion:
Leading local digital creative solutions agency e-motion was established in Cairo in June of 1998.
Well-established as a provider of quality media content and creative websites, mobile applications and leading brand social media development,
e-motion places importance on accuracy, insight and professionalism when meeting any client's requirements. The agency has been accredited both nationally and internationally with prestigious awards for its diverse accomplishments which reflect its understanding of the technical, operational and market-oriented aspects of its field.