Creative Night Workshop to Boost Innovative Thinking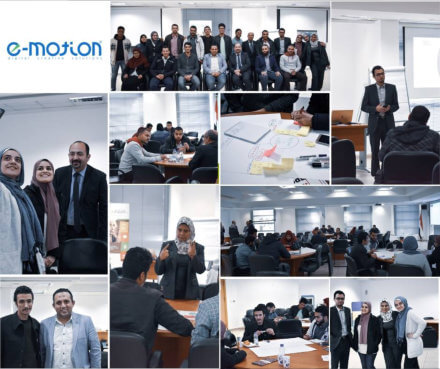 Cairo, Egypt (March 7, 2019) In order to share its expertise and specialized industry knowledge, local digital creative solutions agency e-motion hosted a Creative Night Workshop on the 27th of February. The event took place at the Technology Innovation & Entrepreneurship Center (TIEC) at Smart Village and lasted several hours. Covering topics that are a vital element of today's business and social sphere, such as scientific and innovative thinking and the use of innovative thinking tools with their practical application in solving real world problems, the high attendance level was an indication of how important workshops like this are to the community. Attendees left with an enhanced perspective and new skills that should serve them well in their respective roles. For news on any future workshops, follow e-motion's Facebook page : https://www.facebook.com/emotionAgency

#innovation
#innovationcontest
#innovationtraining
#innovationeducation
#creativenight
#inspiration
#e-motion
#creativity
About e-motion:
Leading local digital creative solutions agency e-motion was established in Cairo in June of 1998.
Well-established as a provider of quality media content and creative websites, mobile applications and leading brand social media development,
e-motion places importance on accuracy, insight and professionalism when meeting any client's requirements. The agency has been accredited both nationally and internationally with prestigious awards for its diverse accomplishments which reflect its understanding of the technical, operational and market-oriented aspects of its field.