e-motion Launches Ministry of Planning Website in Record Time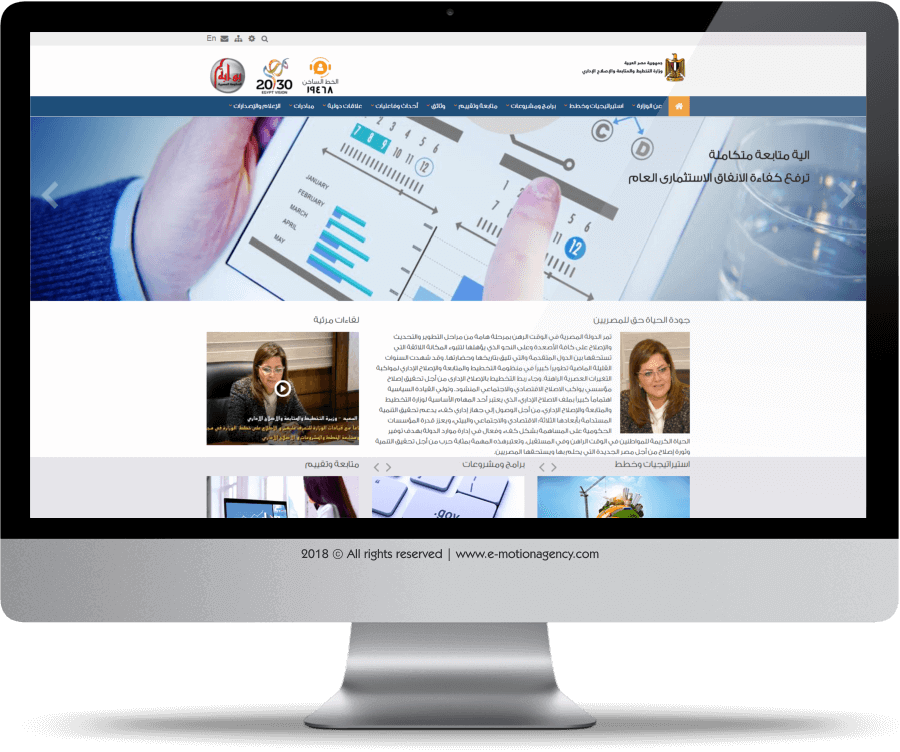 Cairo, Egypt (November 28, 2016) –Leading digital creative agency e-motion has once again superseded expectations by delivering a high quality product in a very tight time frame. The new website for Egypt's Ministry of Planning is not only up and running ahead of the anticipated date, it has also proved to be extremely user-friendly while maintaining the required level of formality for a Government body.
Information provided within the site is easy to access, well laid out and comprehensive, and covers all facets of the Ministry's role, both current and planned projects, relevant facts and figures, and news items. Designed to be an invaluable resource serving all levels of the community, e-motion has created a site that is a pleasure to use, while being extremely effective at providing up-to-the-minute information.
Further information is available at: https://www.mpmar.gov.eg/
e-motion: [email protected]