Game On for Digital Agency e-motion at Global Game Jam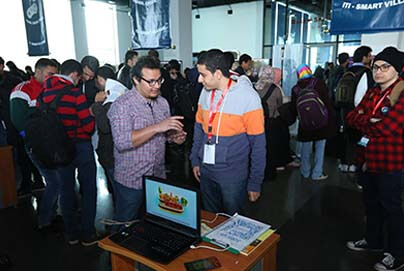 Cairo, Egypt (January 26, 2018)Leading creative digital agency e-motion recently launched a new puzzle game at the Global Game Jam, held from the 26th to 28th of January, 2018 at Smart Village in Cairo, Egypt. Dubbed Tractor Rush Go, the exciting new game will soon be available on App store. The game provides a lively user interface (UI) as well as a smooth user experience (UX), and requires the player to focus, have quick reflexes and good coordination.


#e-motion_Tractor_Rush_Go_game_development


Tractor Rush Go was developed through the collaboration of a team of young designers with sketchers, developers, and testers, starting from inception, concept, and design to animation and branding. The young team was delighted to participate in Global Game Jam, as it is an important international event where game-programmers and developers from all over the world meet to showcase their latest creations.


#Global_Game_Jam_mobile_application_design_development

https://play.google.com/store/apps/details?id=com.emotion.tractorrush

https://itunes.apple.com/us/app/tractor-rush-go/id1329708269?ls=1&mt=8