e-motion Receives Certificate of Appreciation from National Islamic Museum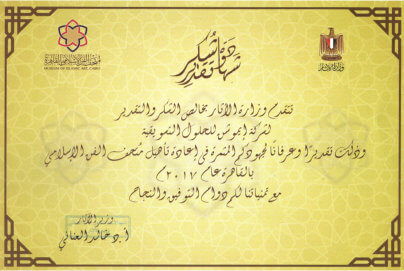 Cairo, Egypt (April 18, 2017) Following its recent creation of an informative and attractive website and user-friendly mobile platforms for the National Islamic Museum, local digital creative agency e-motion has been presented with a formal certificate commending their exceptional efforts.


The website and mobile platforms have been most successful in helping the museum expand its reach to the global community and considerably increase its exposure.


The effectively arranged website is not only a visually appealing reference for anyone wishing to have an introduction to Islamic design and artifacts spanning several periods, it is also a valuable tool for research scholars.


A nominal fee was applied for this project, with e-motion covering a substantial part of the cost as part of their CSR efforts in line with their efforts to support the community through their work.